Oh my! This Keto Quesadilla Crunch Wrap is so easy to make! This recipe would be PERFECT for meal prepping! All you would need to do is brown your ground beef a head of time and have your other toppings cut up and ready to assemble into this perfect crunch wrap!
But, before we talk about this recipe, let's learn more about the keto diet, because it is much more than eating a lot of BACON, LOL!
What is the Keto Diet?
The ketogenic diet focuses on high fat, low carb foods like eggs, meats, dairy, and low carb vegetables. Also, it consists of food that are sugar free and gluten free. A lot of individuals believe it is just a lot of protein, like a lot of bacon, but it is more than just eating a lot of bacon. It is limiting carb consumption to around 20 to 50 grams per day and filling up on fats, such as meat, fish, eggs, nuts, and healthy oils.
Low Carb – Meat, Poultry & Eggs
Bacon
Beef
Eggs
Ham
Lamb
Pork
Poultry/fowl
Veal
Venison
Low Carb – Fish and Shellfish
Clams
Cod
Crabmeat
Flounder
Halibut
Herring
Lobster
Mackerel
Mussels
Oysters
Salmon (wild)
Sardines
Shrimp
Sole
Squid
Tuna
Trout
Low Carb – Cheese and Dairy
Bleu cheese
Butter/ghee
Cheddar cheese
Cottage cheese
Cream
Cream cheese
Feta
Goat cheese
Gouda
Greek yogurt (plain)
Mozzarella (whole milk)
Parmesan
Swiss
Low Carb Fruit
blackberries
blueberries
coconut
lemons
limes
raspberries
strawberries
tomatoes
olives
avocados
Low Carb – Vegetables & Net Carb Count
Asparagus: 1g
Spinach: 2g
Swiss Chard: 2g
Celery: 2g
Lettuce: 2g
Avocado (technically a fruit): 2g
Cabbage: 3g
Green Olives: 3g
Cucumber: 3g
Cauliflower: 3g
Zucchini: 3g
Tomato: 3g
Green Pepper: 3g
Red Pepper: 4g
Broccoli: 4g
Brussels Sprouts: 5g
Green Beans: 5g
Low Carb Oils and Healthy Fats
Avocado oil
Coconut butter
Coconut oil
Mayonnaise (with no added sugar)
MCT oil
Olive oil
Safflower oil
Sesame oil
Walnut oil
Low Carb – Nuts and Seeds
Brazil nuts
Chia seeds
Flaxseeds
Hemp seeds
Hazelnuts
Macadamia nuts
Pecans
Pumpkin seeds
Sunflower seeds
Sesame seeds
Walnuts
Foods to Avoid on the Keto Diet
Grains, biscuits, rolls, tortillas, pancakes, or waffles
Starchy vegetables, i.e. corn, potatoes, yams, or sweet peas
high sugar fruit: oranges, apples, watermelons, cantaloupe, grapes, or pineapples
Sweetened yogurt.
Juices, i.e. orange juice, grape juice, pineapple juice, or apple juice
Honey, syrup or sugar in any form, maple syrup, or pancake syrup
Chips, crackers, or cereals.
Baked goods including gluten-free baked goods, cakes, cookies, or donuts.
White rice, brown rice, or pasta
Beans
Keto Quesadilla Crunch Wrap Ingredients: (scroll down for printable recipe)
browned ground beef
shredded cheese
avocado
tomato
onion
cilantro
taco seasoning
low carb tortilla or cheese wrap
Plus, for those individuals who want less carbs and do not eat low carb tortillas, here are some other options: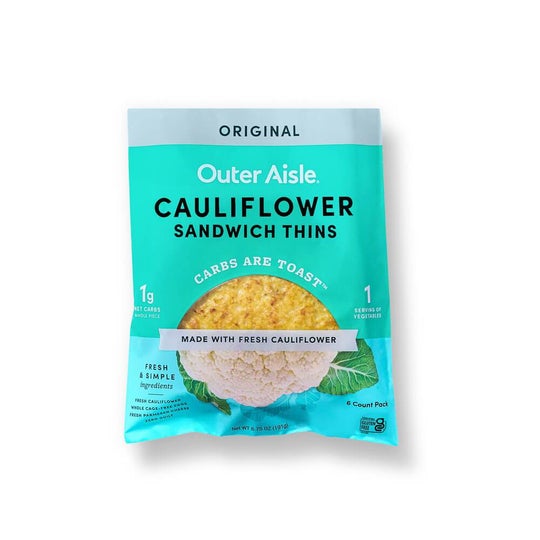 For these crunch wraps I have chosen ground beef, cheese, avocado and tomatoes, BUT the options are endless. Grilled chicken would be a great idea too!
Choose a variety of fillings!
grilled chicken
shredded chicken
pepperonis
shredded beef
jalapeno
scrambled eggs
bacon
sausage
mushrooms
spinach
Directions (scroll down for printable recipe)
Brown ground beef and drain
Chop up tomatoes and avocados
Make guacamole (optional)
4. Cut tortilla has pictured below
5. Place fillings in each quarter of the tortilla. I added guacamole and tomatoes to my last quarter of the tortilla
6. Begin to fold the tortilla. Follow the next few pictures.
7. Heat and brown your tortilla. Adding a little oil is optional, but will help crisp up the tortilla.
Yield: 16 servings
Keto Beef Quesadilla Crunch Wrap
What an easy meal prep idea! This Keto Quesadilla Crunch Wrap recipe is perfect to make a head of time for lunch or dinner!
Prep Time 5 minutes
Cook Time 15 minutes
Total Time 20 minutes
Ingredients
1 lb browned ground beef
2 cups shredded cheese
2 avocados
1 cup chopped tomatoes
1 packet of taco seasoning
2 packages of low carb tortillas
Instructions
Brown and drain ground beef
Chop up avocados and tomatoes
Cut half way up on bottom half of tortilla
Place browned ground beef on one quarter of tortilla, cheese on one quarter, avocado on one quarter and tomatoes on remaining quarter of tortilla
Place wrap into a heated pan over medium heat. Oil is optional.
Brown on both sides and serve.
Notes
Nutritional facts for 1 crunch wrap:
Calories 223
Fat 17g
Net Carbs 4 (low carb tortilla) Cheese wrap is optional
Protein 12
Try Our Other Keto recipes!
Caprese Stuffed Chicken Breasts
Keto Sausage & Cabbage Casserole
Keto Fudge Chocolate Cake
Keto Mint chocolate Chip Cupcakes
Keto Cinnamon Cheesecake Chimichangas