This may very well be the best Keto, Low Carb recipe that I have created. Of course, I'm partial to this dessert in particular probably because it is my latest creation. This Keto Cinnamon Cheesecake Chimichangas recipe may be one of the easiest Keto, Low carb recipes to make.
The easiest part of this recipe is the tortillas. In the past, I have made a variety of Keto doughs and rolled them out and fought with them to create a thin bread. But, since I have found these low carb tortillas they have saved my diet.
Most of the time I do not have time to make Keto doughs or Keto biscuits, but I have found a variety of different brands that sell Low Carb tortillas. Some as low as 2 net carbs per tortillas and with a low calorie number too, those individuals who are Strict Keto probably won't use these tortillas, but the filling in this recipe could be put inside a Keto dough. Which would be just as delicious.
For this recipe I have chosen Swerve Confectioners and a granular Pyure sweetener, but you can use any brand of sweeteners that you like. These are 2 of my favorites, but any sweetener will work in this recipe.
Another idea for these chimichangas is to add strawberries inside the tortilla or add some strawberries to the top and whipped topping.
However, sugar free chocolate chips inside would also be yummy and then melt some chocolate chips and pour over the top after frying up the chimichanga! Yummy!
Price Breakdown for a Single Serve Dessert!
This dessert is fairly cheap to make. Because it's single serve then I can get 8 servings from one package of low carb tortillas. I've broken down the price to see what you all think.
$4 low carb flour tortilla
$0.75 1/2 block of cream cheese
Barely a sprinkle of Pyure or a sweetener that you probably already have on hand
Sprinkle of cinnamon that you probably already have on hand too.
*********$0.59 per serving – Not bad for a keto dessert.**********
Follow us on Social Media for more recipes!
PIN this recipe to save for later!
Here's a pic of a chimichanga that I added strawberries and whipped topping on top.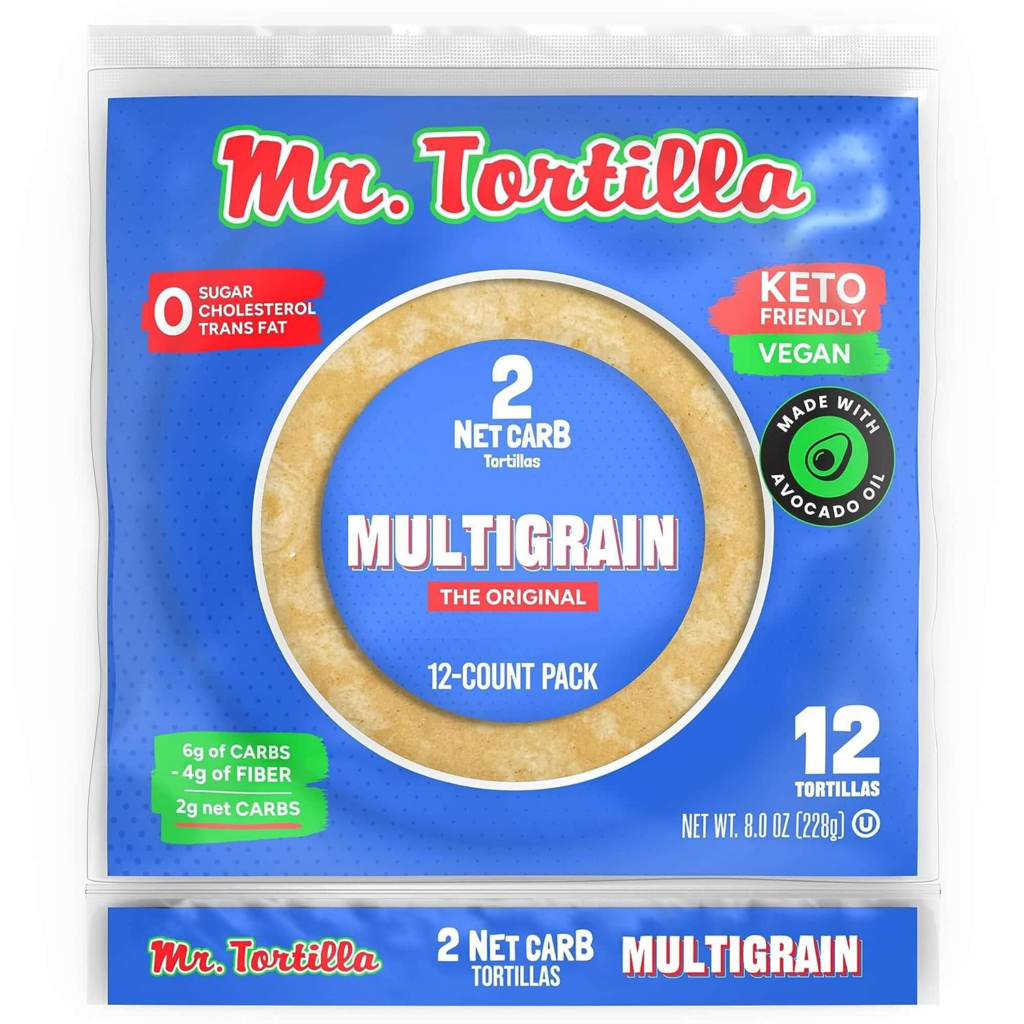 Yield: 1 chimichanga
Keto Cinnamon Cheesecake Chimichangas
A delicious low carb dessert that has 5 net carbs. Plus, it takes only minutes from start to finish.
Prep Time 2 minutes
Cook Time 3 minutes
Total Time 5 minutes
Ingredients
1 low carb tortilla
1 oz Philadelphia cream cheese
2 tsp Swerve Confectioners
1/8 tsp Cinnamon
1 tsp Pyure granular
1/2 tbsp butter
Instructions
Mix cream cheese and Swerve confections together
Spread cream cheese mixture on to tortilla
Sprinkle Cinnamon and Pyure on to cream cheese mixture
Roll up tortilla
Heat up butter in a pan over medium heat
Place tortilla into pan and brown on both sides
After tortilla has browned, place it on a plate and sprinkle with Swerve Confectioners and Cinnamon
Notes
1 Chimichanga 211 calories, 5 net carbs, 18 fat grams
Keto Cinnamon Cheesecake Chimichangas Ingredients:
low carb tortillas (any brand)
cream cheese
Swerve confectioners
cinnamon
Pyure granular sweetener
Try other Lazy K Kitchen Keto desserts:
Directions:
Try some of our other Keto desserts!
3 Ingredient Keto Cinnamon Sugar Tortilla Chips
Keto chocolate cheesecake chimichangas
Keto Cinnamon Cheesecake Chimichangas.
Try The Lazy K Kitchen's Keto recipes:
We would love to see what you create with our recipes! Be sure to tag us @thelazykkitchen on Instagram so we can see them!