Need sugar-free cake recipes???
I have researched and found some of the best sugar-free cakes! I have found a delicious chocolate cake (actually a couple, lol), a sugar-free birthday cake, a diabetic birthday cake and a delicious almond flour cake. ALL of these recipes are sugar free and either have artificial sweeteners or low-carb sweeteners. "Top 101 Sugar Free Cakes for Diabetics: Cake Recipes"
Most of these recipes are made with coconut flour, almond flour or both of these flours. However, remember that regular cakes that have refined sugar in them can always be made sugar-free by replacing the sugar with an artificial sweetener or a low carb sugar that has zero calories. Plus, your local grocery stores do sell a sugar free cake mix and a sugar free frosting.
1. Easy Sugar Free Chocolate Cake Recipe: Healthy & Keto
I'll name just a few key ingredients of this keto chocolate cake (this is not a complete ingredient list):
​almond flour
coconut flour – helps the cake batter to be moist and not dry
coconut oil
Pyure is one of the sugar substitutes
What ingredients are in a sugar free chocolate Cake? (click on the above link for the recipe card)
almond meal flour – if you are not on a ketogenic diet, then you can replace these flours with a regular flour like: all purpose flour or wheat flour.
coconut flour
unsweetened cocoa powder or natural cocoa powder
Pyure sweetener or sweetener of your choice – if you are not on a keto diet or low carb diet, then you can replace the sweetener with maple syrup, coconut sugar or regular sugar.
baking soda
baking powder
salt
coconut oil – if not melted at room temperature, then you will have to microwave the oil to measure.
vanilla extract
large eggs
water – you can substitute with almond milk or coconut milk, most cakes call for vegetable oil, however not this great recipe.
cooking spray – to oil the cake pan or round pans
optional – espresso powder
optional – xanthan gum
How do I make a sugar free chocolate cake? How do you make the best keto chocolate cake?
In a large bowl, start by mixing all the almond flour, coconut flour, sweetener, cocoa, baking powder, baking soda, and salt.
In a separate small bowl, mix your coconut oil, eggs, vanilla and water. Make sure to beat it well.
Slowly add your dry ingredients to your wet ingredients and mix well
Spray baking dish with a nonstick cooking spray.
Pour batter into a well greased 8×8 pan
Baking time can vary. Cook on 350 degrees for 30 minutes or until a toothpick inserted into the middle of the cake comes out clean
Let the entire cake cool.
What ingredients are in sugar free chocolate frosting?
sugar free chocolate chips – to lower sugar intake, choose sugar free chocolate chips which make the best sugar-free cakes!
butter
vanilla extract
How do I make sugar free keto chocolate frosting?
In a microwave safe bowl, melt your butter
Add chocolate chips and stir until melted
Add Pyure and vanilla and stir well. Place bowl in the fridge until the mixture is almost solid again
Once it is almost solid beat it with a hand mixer on medium speed until light and fluffy
Add chocolate buttercream frosting to the top of the cake and place cake unto refrigerator
Here are a few key factors of this delicious cheesecake:
artificial sweeteners: Pyure, which is a Stevia blend
no added sugar
start with room temperature cream cheese
a great option is to replace the sugar free syrups with fresh fruit
choose a good vanilla extract
3. Sugar-Free Keto Carrot Cake with Almond Flour
If you need to keep those blood sugar levels down, this is the perfect sugar free dessert! This cake does not have any all purpose flour, but only almond flour. Here are just a few of the key ingredients:
monk fruit sweetener
sugar free cream cheese frosting
2 cake layer keto cake
there are a couple of items that are optional that do have natural sweeteners in them
4. Keto Lemon Blueberry Cake – Low Carb Cake (layer cake)
This is one of the best sugar free desserts and will taste CLOSE to the real thing! It will definitely curb your sweet tooth! I will name a few key points to this easy recipe:
real blueberries
you will need 3 round cake pans and a electric mixer
lemon cream cheese frosting
5. Keto Peanut Butter Pie Cupcakes
These keto cupcakes are the PERFECT special occasion treat! Diabetic cakes and cupcakes are hard to find without sugar alcohols that will run up blood glucose levels. However, these cupcakes taste like real sugar and they will make your taste buds happy!
​So, next time, as your next party say "happy birthday" with this sweet treat that has the perfect combination of peanut butter and melted chocolate!
Keto Peanut Butter Pie Cupcakes Ingredients:
Cream cheese
Swerve Confectioners – sugar-free sweetener
Heavy whipping cream
Pyure granular sweetener – sugar replacements
Peanut Butter
Sugar free chocolate chips
Butter
6. Keto Mint Chocolate Chip Cupcakes
I love sugar free baking, but these cupcakes require no baking! You won't even need to heat up the oven! Plus, only 5 net carbs for a regular size cupcake and less if you make mini cupcakes! You will not need any low-carb flours or whole wheat flour for these sugar free recipes.
This is the perfect recipe if you need a quick sugar free delicious treat! Serve these cupcakes with your next diabetic birthday cake and everyone will think that you bought them at your local sugar free bakery!
Keto Cupcakes Ingredients:
Cream cheese
Swerve Confectioners – sugar-free sweetener
Heavy whipping cream
Pyure granular sweetener – sugar replacements
Mint extract
green food coloring
Sugar free chocolate chips
Butter
In a medium bowl, blend cream cheese and confectioners sweetener together
In a separate bowl, with a mixer, whip heavy whipping cream and granular sweetener together until thick
Add cream cheese mixture to whipped topping mixture
With a mixer, mix well
Add mint extract, food coloring, chopped sugar free chocolate chips and mix well
Fill cupcake tins full and set aside to make chocolate topping
In a small microwaveable bowl, melt chocolate chips and butter
Stir and spoon over each cupcake
Refrigerate or freeze cupcakes.
Keto Pumpkin Spice Muffins (or cupcakes)
These are titled muffins, however they taste more like cupcakes! And, the best thing is that this recipe can be a low-sugar cake, cupcakes or even made in a bundt cake pan! It is one of my almond flour cakes, however the recipe does have coconut flour so it is more moist and is one of the most dense cakes that you will find.
butter
Pyure Stevia Sweetener or your choice of Granular sweetener
eggs
canned Pumpkin
almond flour
coconut flour
baking powder
baking soda
Pumpkin Pie Spice
salt
My favorite ingredient in this delicious sugar-free cake is the coconut oil! Coconut oil makes dense cakes moist and decadent! This is the perfect recipe for the individual who is on the ketogenic diet or someone who is a diabetic and has a sweet tooth!
Toppings include pecans, unsweetened coconut and sugar free chocolate chips. You can add any of your favorite nuts or toppings to this keto chocolate cake!
This cake is the real deal when it comes to a delicious sugar free vanilla cake! It is one of the many sugar free friendly desserts, but is not keto. However, it does not contain any refined sugar, so for the diabetics who has a sweet tooth, this cake would be perfect!
​To name only a couple key ingredients:
whole eggs and egg whites
cake flour (sugar free, but not keto, it is similar to regular flour)
sugar free buttercream frosting
artificial sweeteners
10. Keto Chocolate Cake Muffins (Cupcakes)
Perfect dessert for that special occasion or for that someone who is on a low carb diet! This recipe can be made into diabetic cakes, instead of baking into cupcakes. This recipe has no real sugar and has sugar substitutes. It is an easy recipe to follow and has only a few net carbs per each sugar-free cupcake.
11. Keto Lemon Pound cake recipe (bundt cake)
12. The Famous 3 Ingredient Christmas Cake – Fruit Cake
13. Keto Marble Cake
15. Amazing Paleo Chocolate Cake (gluten-free, dairy-free)
gluten free
dairy free
coconut sugar
16. Gluten Free Honey Almond Cake
sweetened with natural sweeteners: greek yogurt and honey
17. Pound Cake Recipe (Gluten-Free, Paleo, and Dairy-Free)
sweetened with coconut sugar
18. Sugar Free Cake
19. Low Carb Cinnamon Roll Cake
gluten-free
crumb topping, cake and drizzle are all sugar-free, made from sugar substitutes
22. Keto Peach Upside Down Cake
topping and cake are both gluten free and sugar free
23. Sugar Free Low Carb Chocolate Birthday Cake
25. Keto Blueberry Coffee Cake, Low Carb
26. Low Carb Cranberry Walnut Coffee Cake
27. Keto Pumpkin Chai Coffee Cake
28. Keto German Chocolate Cake
29. Keto and Sugar Free Carrot Cake Cupcakes with Cream Cheese Frosting
30. The Best Keto Carrot Cake Recipe (Gluten-free)
31. Easy Keto Raspberry Cheesecake (Raspberry Swirl Cheesecake)
32. Easy Instant Pot Key Lime Cheesecake (or oven)
34. Sugar Free Vanilla Cupcakes
35. Sugar Free Copycat Starbucks Coffee Cake
36. Applesauce Cake
natural sweeteners, no added sugar
37. Keto Earthquake Cake (Gluten free and sugar free)
38. Keto Coffee Cake (Gluten-free and sugar-free)
39. Keto Pumpkin Earthquake Cake
40. Keto Pumpkin Angel Food Cake
41. No-Bake Keto Cranberry Cheesecake
This is the PERFECT sugar free dessert for the Holidays! I can not wait to make this cheesecake!
Top 101 Sugar Free Cakes for Diabetics: Cake Recipes
42. No Bake Keto Blueberry Cheesecake
43. Keto No Bake Gingerbread Cheesecake Bites
44. Keto Cinnamon Cake (Bundt cake)
45. Keto Cranberry Cake (Christmas Cake)
https://www.fittoservegroup.com/keto-ice-cream-cake/47. Keto Ice Cream Cake
Easy recipe to follow with step by step instructions
Bundt cake
Gluten-free
Sugar-Free
Top 101 Sugar Free Cakes for Diabetics: Cake Recipes
49. Keto Chocolate Sour Cream Cake (click link for recipe card)
almond flour
sugar substitute
50. Keto Cake, The Best Chocolate Cake (Sugar Free)
51. Death by Chocolate Poke Cake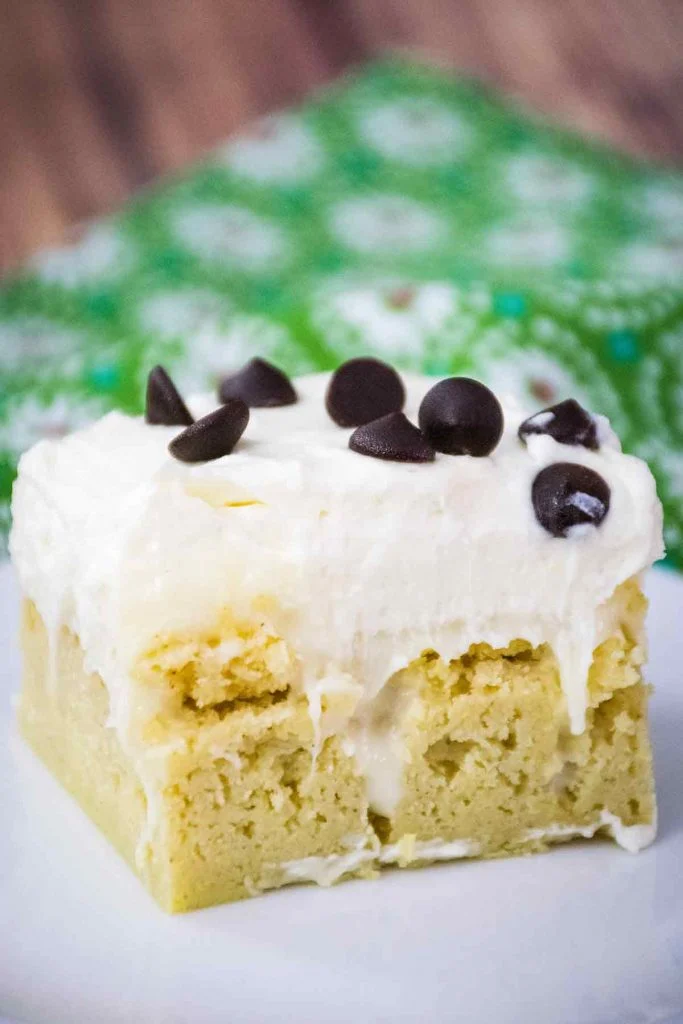 53. No-Bake Cookie Dough Cheesecake
Sugar-free
Gluten-free
Keto
54. Keto Eclair Cake
Sugar Free
Gluten Free
Keto
55. Low Carb Salted Caramel Brownie Cupcakes
Sugar Free
Gluten Free
Keto
56. Keto Salted Caramel Cheesecake Bars
Made with real strawberries! YUM!
59. Cinnamon Sweet Keto Snickerdoodle Cheesecake For Fall
60. A Vanilla, Chocolate Chip Mug Cake Made With Coconut Flour (SUGAR FREE)
61. Keto Peanut Butter Mug Cake
Sugar Free
Individual servings
62. Keto Birthday Cake with Sugar-Free Sprinkles
63. Sugar Free Chocolate Cupcakes
64. Keto Chocolate Cupcakes with Peanut Butter Frosting
65. Keto Gingerbread Loaf Cake with Cream Cheese Frosting
66. Sugar Free Chocolate Cupcakes
67. Sugar-Free Lemon Cupcakes with Cream Cheese Frosting
68. Low Carb Sugar-Free Pecan Turtle Cheesecake Bars
69. Pumpkin Spice Latte Cupcakes (Sugar Free, Low Carb)
70. Low Carb Chocolate Truffle Cheesecake
71. The Best Diabetic Sugar Free Strawberry Cheesecake Squares
72. The Best Sugar Free Pumpkin Spice Cake Recipe
73. Easy Diabetic Sugar Free Carrot Cake Recipe
74. Almond Flour Cake with Figs
natural sweetener – honey
gluten-free
sugar-free
Paleo
76. Easy Sugar Free Peanut Butter Frosting for cupcakes or cakes
77. Sugar Free Chocolate Swirl Cheesecake
78. KETO NO BAKE PEANUT BUTTER CHEESECAKE BARS; THM S
79. CRANBERRY CAKE WITH VANILLA BUTTER SAUCE, THM S
80. Sugar-Free Pineapple Lush Cake
81. Sugar Free Texas Sheet Cake Recipe (Keto Friendly)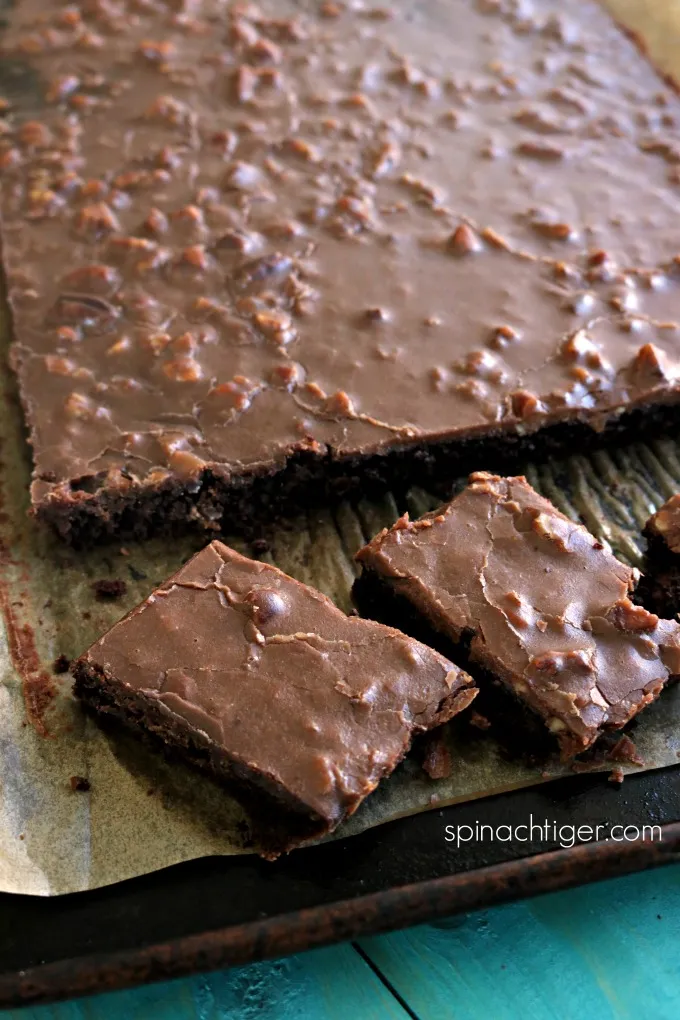 83. Keto Lemon Poppy Seed Cake, Sugar Free Lemon Glaze
84. Keto Pumpkin Bundt Cake Recipe
85. Low Carb Italian Pear Cake
86. Keto German Chocolate Cake
87. Keto Spice Cake with Cream Cheese Glaze (Grain Free, Gluten Free)
88. VEGAN PINEAPPLE UPSIDE DOWN CAKE | EASY RECIPE (Gluten free and sugar free)
90. Sugar Free Chocolate Cake Recipe
91. Sugar Free Cinnamon Coffee Cake
92. Sugar Free Banana Bread Pound Cake
93. Sugar Free Lemon Lime Soda Cake
94. Healthy Gluten Free Sugar Free Carrot Cake
97. Low Carb Orange Almond Cake Bars Recipe
98. Keto Chocolate Cake with Peanut Butter Filling
99. Keto Sour Cream Cinnamon Coffee Cake
100. The Best Keto Coffee Cake
101. Keto Cookies and Cream Cake
Top 101 Sugar Free Cakes for Diabetics: Cake Recipes